Welcome! To get your free copy of the supernatural suspense novel Regulation 19, just tell me where to send it.
Enter your email address to get your free book delivered to your inbox. You'll also be added to my New Release list, and I'll let you know the next time I have something cool hitting the shelves (you can unsubscribe at any time).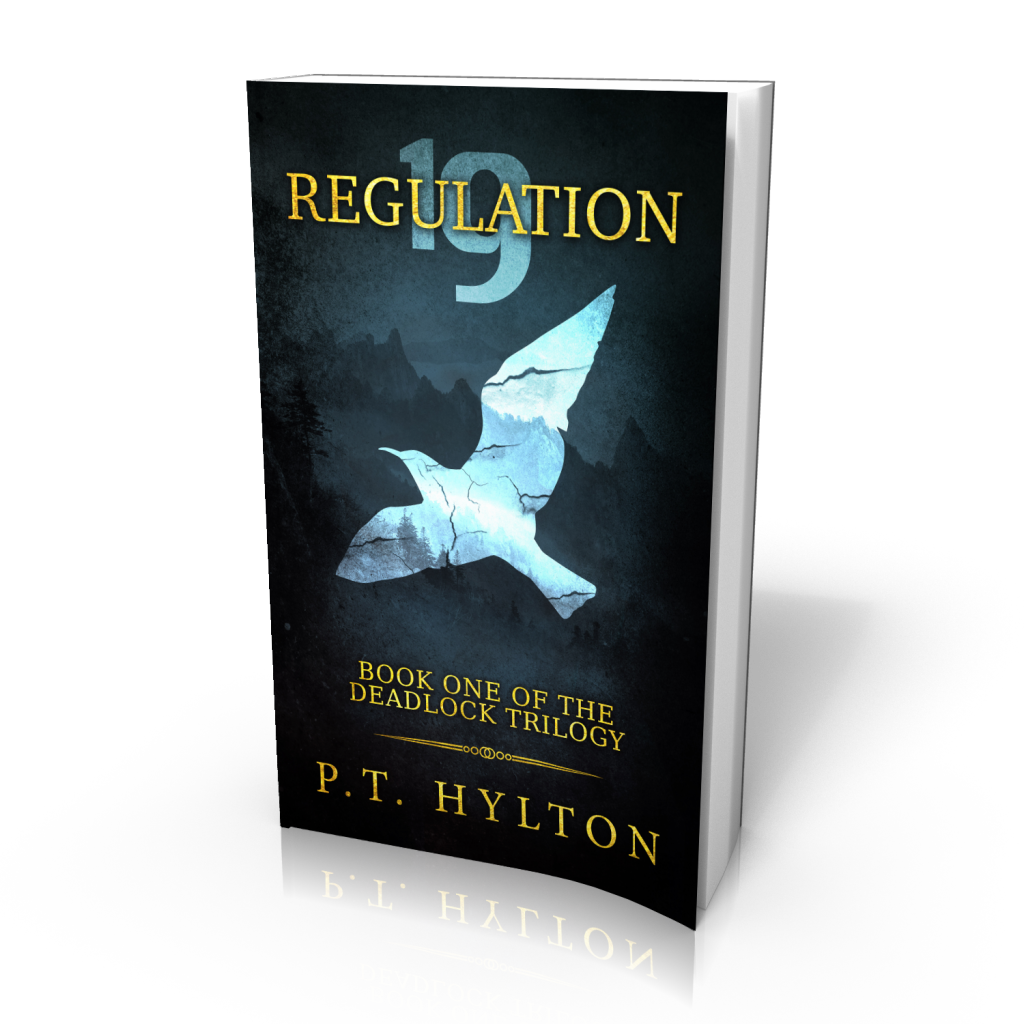 ---
I'm PT Hylton, and I write supernatural suspense and swashbuckling fantasy. What would you like to read today?
---
 
The Deadlock Trilogy 

Experience the mind-bending trilogy about small towns and supernatural secrets.
Readers are calling the Deadlock Trilogy "fresh," "eerie," and "satisfying."
Click the cover to learn more.
Or click here to buy on Amazon.
---
 
The Zane Halloway Series
 
Assassin Zane Halloway and his apprentice Lily navigate their way through a morally ambiguous world of magic, mystery, and political intrigue.
It's Game of Thrones meets Sherlock Holmes. 
Click any of the covers to the left to learn more about this six-novella series. 
Or click the links below to get the first installment free from the retailer of your choice.
Amazon
iBooks
Kobo
Barnes & Noble
---
 
---
IÂ also get up to all sorts of mischief on YouTube.
Here's my most recent video: