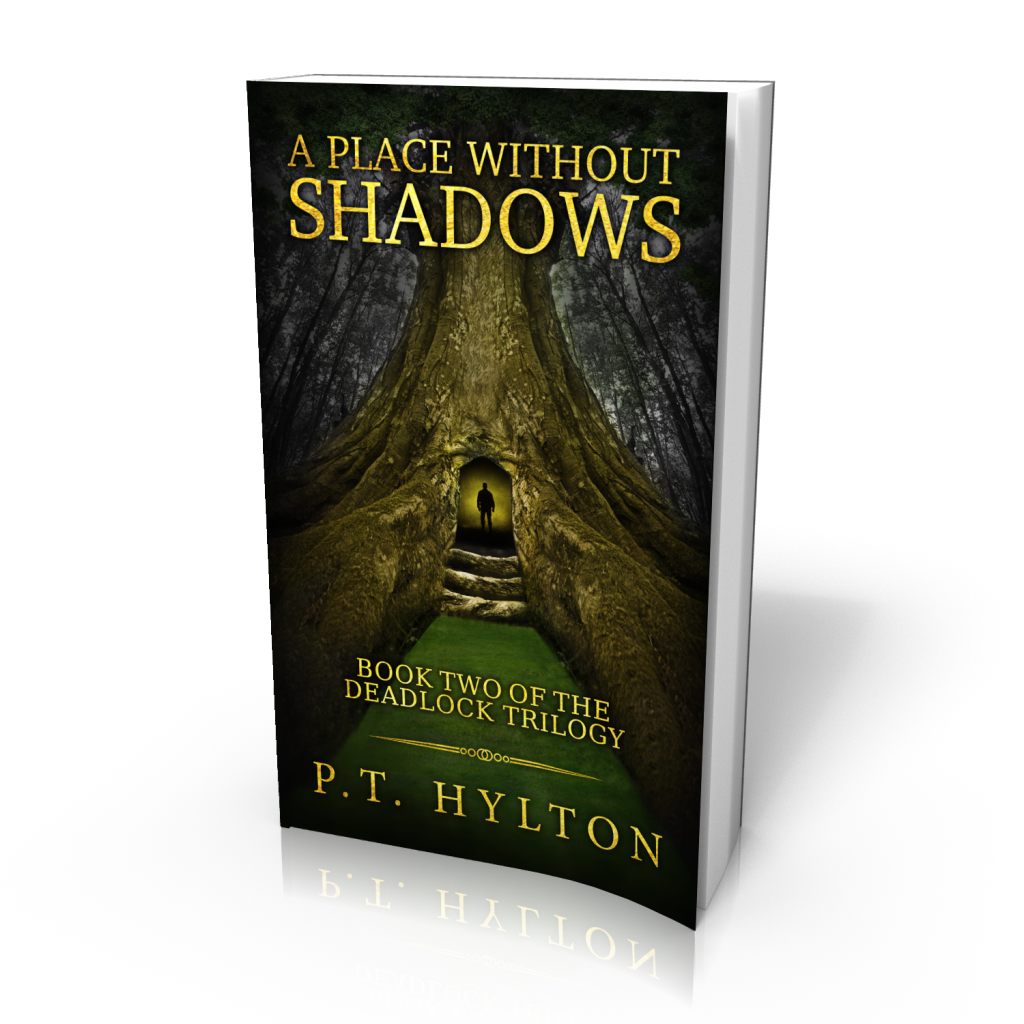 In Regulation 19, Frank Hinkle and his friends fought to save their hometown; now they'll have to fight for something much bigger.

Frank continues the search for his brother Jake, but when he meets a stranger with shocking information, he's forced to face a familiar enemy.
A woman named Sophie Porter travels to Rook Mountain in search of her sister's killer. What she finds there will draw her into the fight against Zed.
Jake Hinkle only wanted to save his family, but now he's trapped in a strange forest where it's only safe to go out at night. A book with the symbol of a broken world on the cover is his only chance at survival.
Zed waits in a forest of tall twisted trees planning his endgame against an enemy even he fears. The battleground will be A PLACE WITHOUT SHADOWS.
Amazon |iBooks |Â Barnes & Noble | Kobo | Audible
Or buy a signed paperback copy right here!
Each paperback copy of the book is signed and personalized from the author. P.T. will also include 3-4 behind the scenes annotations hand-written into each copy. That means every signed copy is unique.
Important:Â If you would like P.T. to personalize the book, put your name in the 'Who should P.T. sign the book to?'Â field on the payment screen. If this field is blank, P.T. will just sign his name and not personalize the signature with your name.
Please allow 2-3 weeks for delivery of this version.
Shipping is included in the below prices. If you live somewhere other than the US or the UK and would like a copy, please send me an email at pt at pthylton.com and we will work out the shipping.
Send me a copy of 'A Place Without Shadows' in the US: $15.95
Send me a copy of 'A Place Without Shadows' in the UK: $29.95